After the overwhelming response from my previous video on running Windows XP on android many of you have asked if it's possible to run the next best version of Windows that is Windows 7 on android. Well the good news is that it is possible, the only bad thing however is that it runs extremely slow like 30 minutes to boot. Many videos across the internet provide fake links and pretend to run Windows 7 using remote desktop connection. In this tutorial we will be using the boches emulator which is capable of running x86 operating systems on an android phone with a copy of a Windows P.E iso (more info here) .So now lets get started installing and setting up our android device and necessary software components to run windows 7 on our android device.
NOTE: THIS IS A PROOF OF CONCEPT TUTORIAL AND IS NOT INTENDED TO RUN ANY GAMES OR SOFTWARE PACKAGES, DUE TO LIMITATIONS IN CURRENT HARDWARE AND SOFTWARE ARCHITECTURES RUNNING A X86 OS ON ARM HARDWARE IS VERY SLOW DUE TO THE TRANSLATION OF NECESSARY INSTRUCTIONS.
–Requirements–
1) Android device with dual core processor or better
2) Boches application & files (download link provided)
3) PC running Windows 7
4) A free program called AOMEI P.E Builder
5) A lot of patience
To begin the process first go to the following website and download and install AOMEI P.E Builder here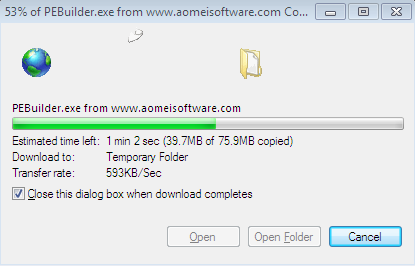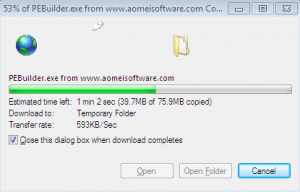 Next up launch the program after installation and click next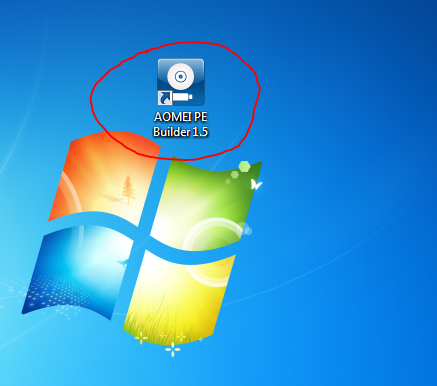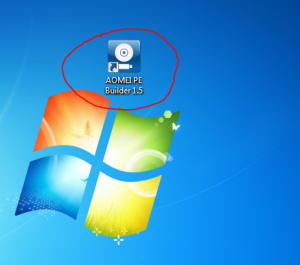 Now check to make sure your PC is supported for a pre installed environment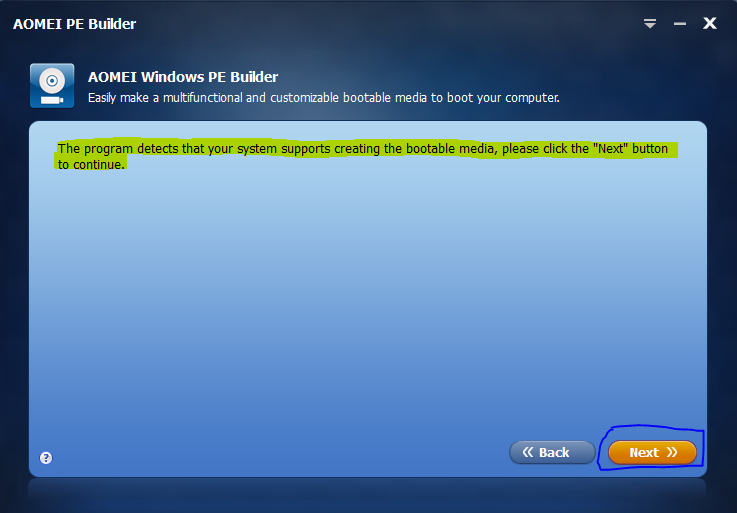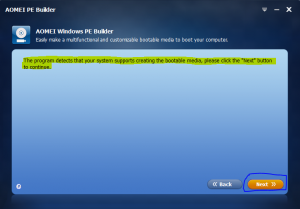 After that stage click on the next button and if you wish uncheck the items on the list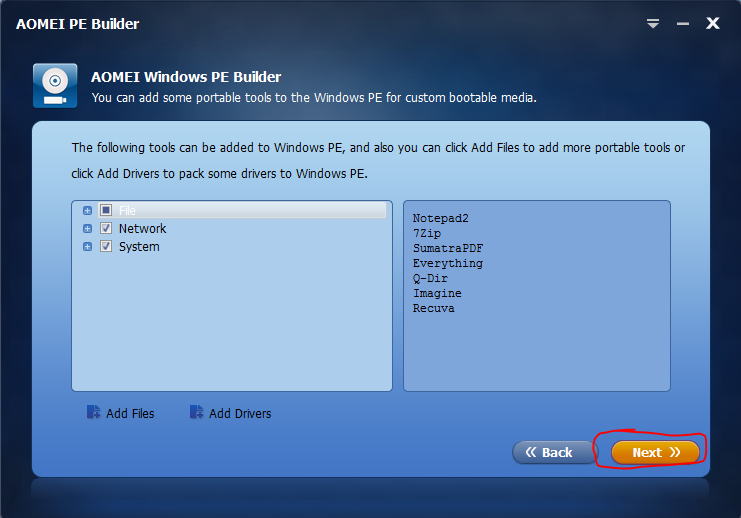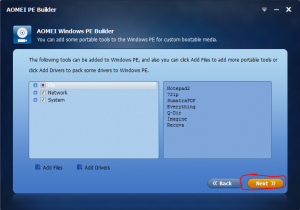 Upon clicking next you should see a prompt to choose what installation media you wish to use select " export to iso"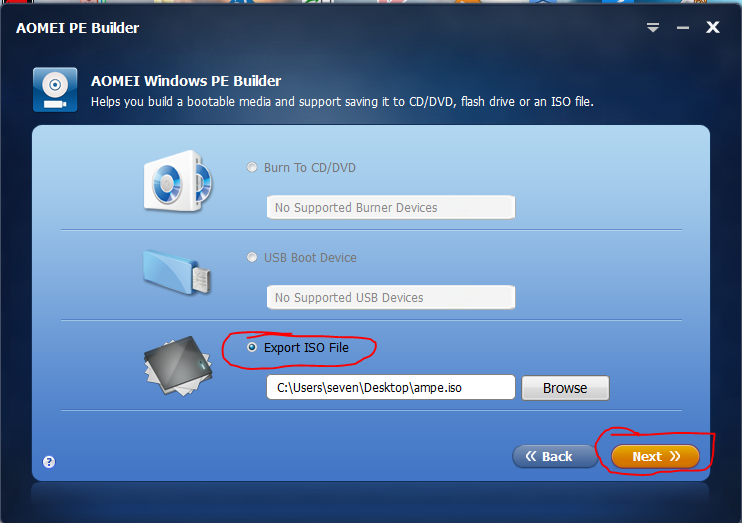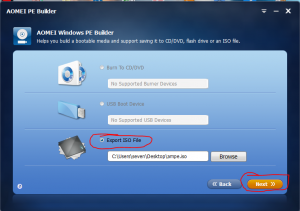 Now just sit back and relax while your .iso file is created this may take a long time depending on the speed of your computer so close any other running programs and leave this software to do it's work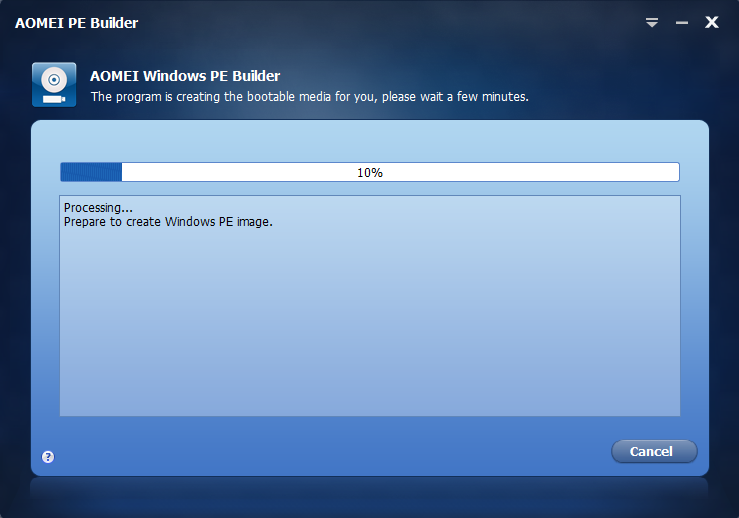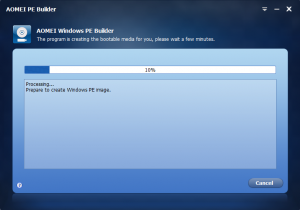 Now that your finished you should have a .iso file depending on were you chose to save it earlier as well as the name of the file, now locate the destination of the file as we will need it later on

Now onto the steps for Android, download these 2 files
After downloading the following files use a program such as Winrar or 7zip to extract them to your desktop or another easily assessable location.
Next go inside the SDL folder and paste your iso file inside it and rename your iso to "7pe_x86_E" without the quotes it should now look like this:


Inside you will also see a file called "bochesrc.txt" this file contains the default configuration, to edit the amount of ram open it in your favourite text editor and locate this line:
# how much memory the emulated machine will have
megs: 512
Change the 512 to whatever amount of ram you would prefer, for my LG G4 with 3GB of ram I decided to allocate approximately 750 of ram remember it is calculated in MB so make the appropriate conversions depending on your device.
NOTE: AFTER TESTING THIS MYSELF SETTING THE RAM OVER 700-800 MB CAUSED BOCHES TO CRASH, DO TRY A HIGHER NUMBER ON YOUR DEVICE IF YOU CAN BUTIF IT CRASHES THEN PLEASE REVERT TO 700MB OR 800MB TO WORK.
Next plug in your Android phone/tablet to your computer via micro usb cable (Windows users will require a driver which should auto-install or require downloading from the OEM's website)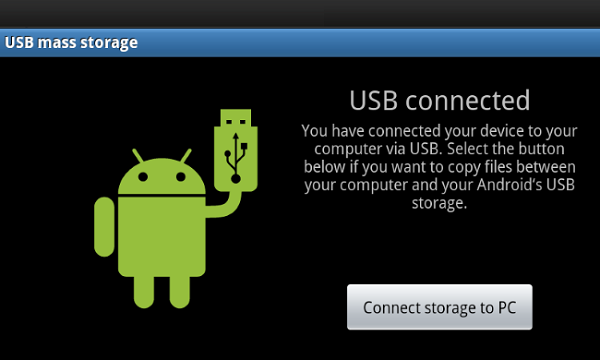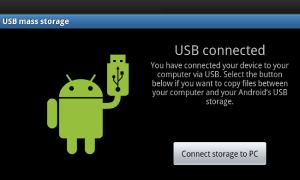 Now locate your internal storage and copy the SDL folder and boches apk to the root of your internal storage (not in any folders)
NOTE: IT IS IMPORTANT TO USE INTERNAL STORAGE NOT EXTERNAL OR ELSE IT WON'T WORK
Next unplug your phone/tablet and open your settings, navigate to security and check unknown sources and choose ok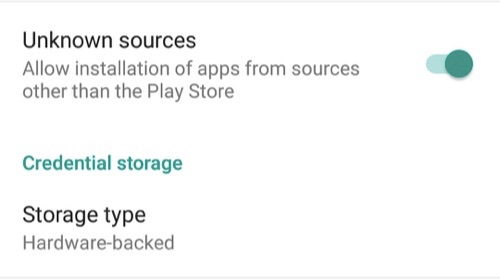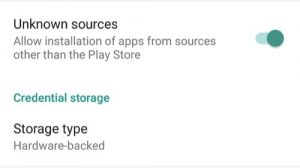 After enabling unknown sources open a file manager either the default that came with your phone or use  a 3rd party app from the playstore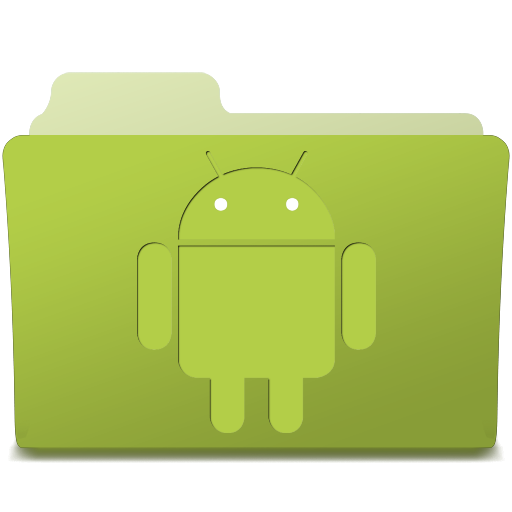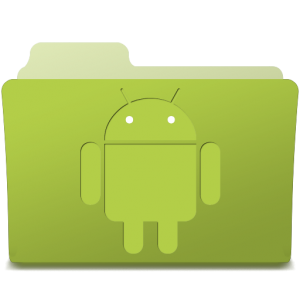 See here: Best File Managers for Android
Next install the boches app and tap open after it finishes the installation, if all goes well then you should see some text on the screen and after a long time Windows 7 beginning to load on your device if boches crashes go into your settings and make sure boches is on internal storage and that the iso you used is not corrupted and or damaged. Another common problem is the lack of free ram and or processor speed if you have an older device then this most likely won't work.
Conclusion
And that's it now you can run Windows 7 on your Android device, just keep in mind that it is slow to the point where it cannot be used for any games or software but in future the rise of 64 bit smartphones and higher amounts of ram would certainly help the process work much better. Even on my new LG G4 running with 3GB of ram and a snapdragon 808 it still took about 30 minutes just to boot into the OS, so depending on your device it may take longer or shorter. All in all this is a cool project to try out and just explore the endless possibilities of the Android platform and the various functions it is truly capable of.
[Tweet "Run Windows 7 on Android"]