Introduction
Have you ever forgot the password for your a wireless network which you connected to on your computer. Are you sure you connected to this network once on your computer, if so then you can extract that password from your computer so you can once again connect to your wireless network.
With this program you can extract any saved wifi passwords from your Windows system and then get a text file so you can check wifi passwords later on when you need to connect back to the network. This program supports Windows XP and higher and will save the wifi passwords to a text file in the same location as the program making it very portable even allowing you to run it from a USB flash drive.
To get started click the download button below to get yourself a copy of the program for free and recover your wifi passwords which you have stored on your computer.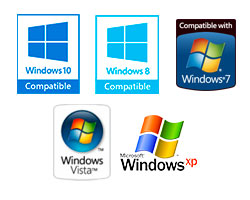 Screenshots
Attached below are a series of screenshots for the software showcasing its features and overall functionality: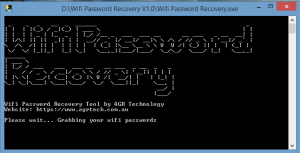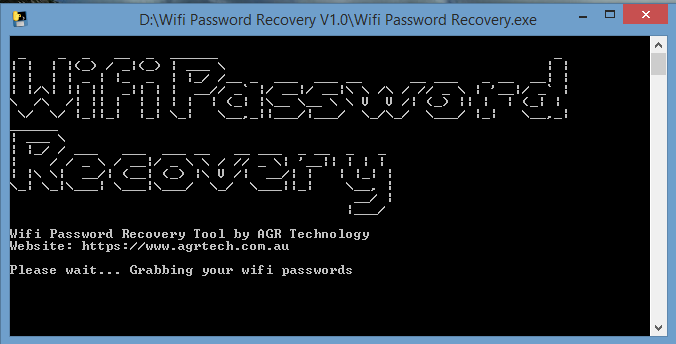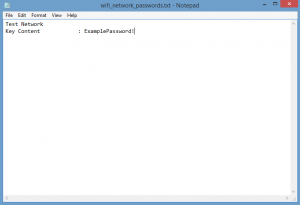 (extracted passwords saved in text file named wifi_network_passwords.txt)
License
The software is provided "AS IS" without any warranty, either expressed or implied, including, but not limited to, the implied warranties of merchantability and fitness for a particular purpose. The author will not be liable for any special, incidental, consequential or indirect damages due to loss of data or any other reason.
The software is covered by the following End User License Agreement, by downloading, installing and using the software you agree to these terms.
My antivirus blocked the program what now? Is this program safe?
If your antivirus program or anti-malware software blocked this program from running on your computer you can safely ignore this. Our software is 100% free of any malicious code including but not limited to adware, spyware, Trojans and or any other malicious feature.
In this case your antivirus or security program has detected a false positive meaning that it has flagged a legitimate file mistakenly, you can read more about false positives here. For added safety it is recommended to only download this program from the AGR Technology website.
Note: This program has been developed for the use of recovering wifi passwords on computers you own and networks which you are authorized to connect to, under no circumstances should you make use of these tools for any illegal or criminal uses, use at your own risk.
Summary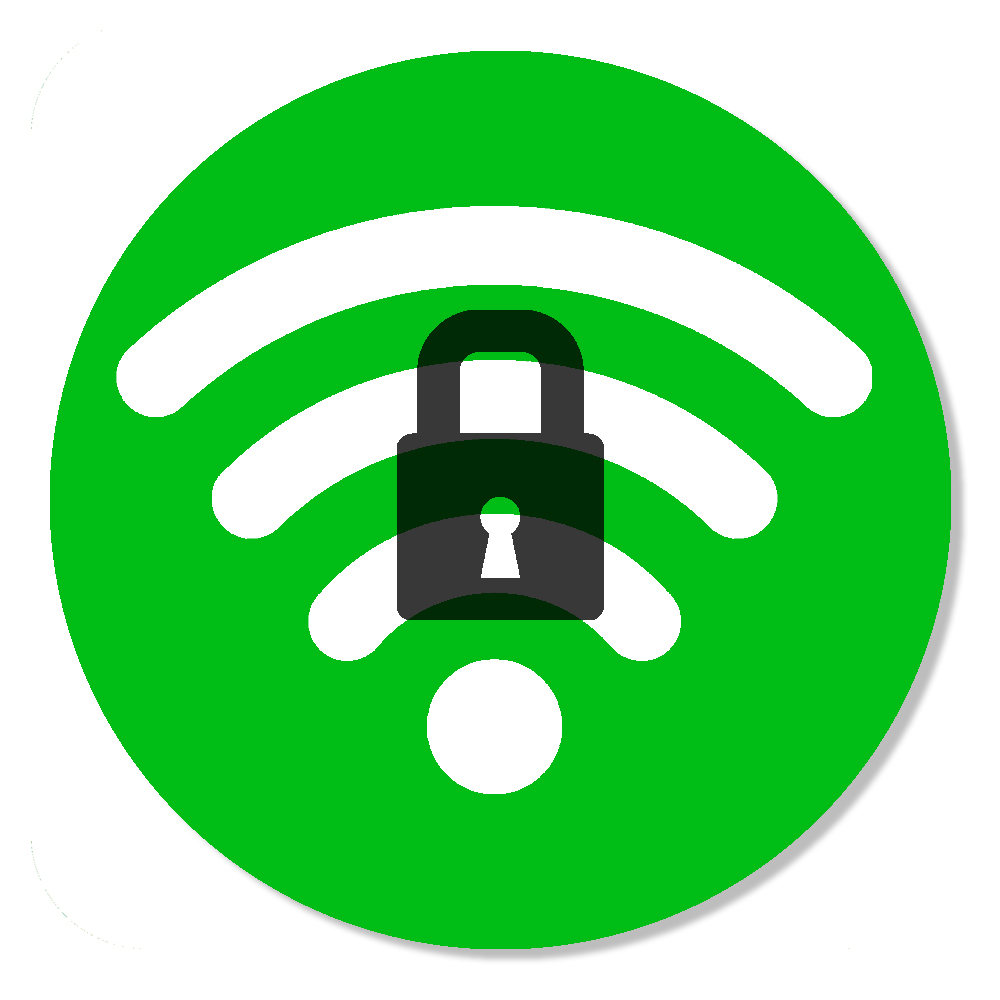 Software Name
WiFi Password Recovery Tool
Operating System
Software Category
Price
Landing Page