Introduction
Have you ever downloaded and installed software to later find unwanted add-ons or toolbars installed on your computer? If so then you have experienced adware annoying software typically designed to redirect traffic to advertisements or in more serious cases act as spyware.
While this type of unwanted software is not as common as it once was it is still rampant and is often installed by computer users without them knowing or can be hidden in terms and conditions requiring them to be manually unchecked.
This guide will show you how you can scan your system for such adware and easily remove it from your computer using a piece of software called ADW Cleaner.
Using this tool we will be able to detect common adware and remove it easily,  this information won't necessary cover all adware variants but will detect many common ones such as ilivid, conduit, babylon, altnet and cydoor.
Adware Removal Instructions
Steps:
In order to get started you will need to download ADW Cleaner from this link, once downloaded run the executable to start the program., from here you will see the following interface.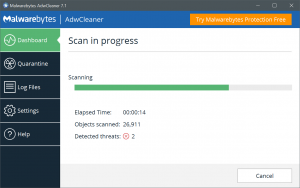 Next up you will need to click on "Analyze", this will begin scanning your system for common adware variants and attempt to remove them. Once the scan is complete ADW cleaner will prompt you to remove what was found.
If you wish to continue go ahead and select remove to begin the adware removal process, upon completion you will be asked to restart your computer to finalize the complete removal of any remnants left behind on your computer.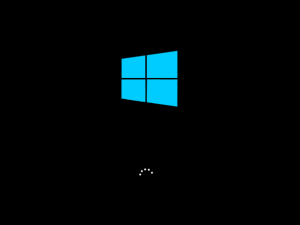 Once restarted you should be able to continue using your computer once again with the annoying adware fully removed, if you still notice unusual changes or suspect your system is still infected then it may be more serious than adware in which case we recommend you continue reading below.
Spyware removal (for more serious threats)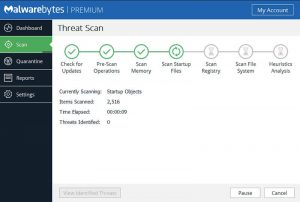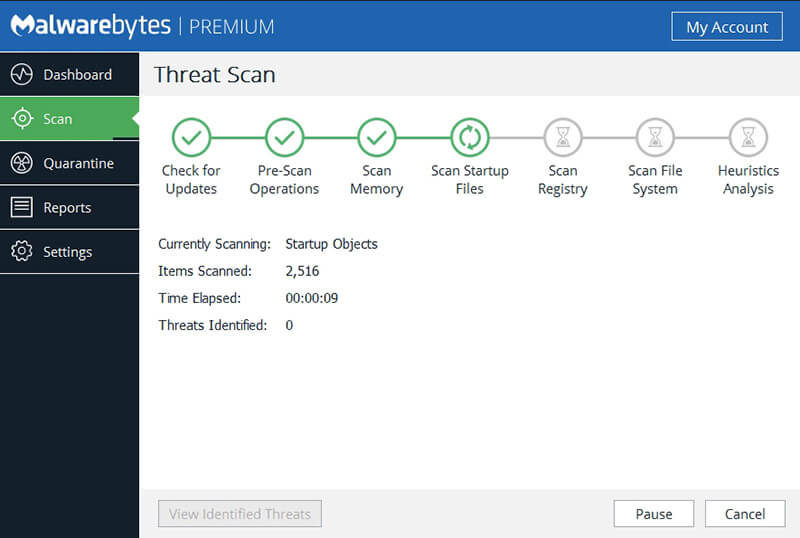 If you believe your system is infected with spyware a more serious threat then we recommend you follow these steps to clean up your system and keep yourself protected. Download a program called Malwarebytes from this link.
You can also purchase the premium version of malwarebytes from the following link which will get you a copy for your Windows PC for a year.
Similar to above run the installer and follow the prompts to install it onto your computer by clicking next until it finishes installing.
Once installed go ahead and open up malwarebytes and press start scan to begin the process of analyzing your system for potential spyware.
Depending on the speed of your computer it may take a while to complete the adware/spyware removal process.
Conclusion
Using the above tools you can help eradicate any adware from your computer and help it to perform much faster. Be sure to share this guide with your friends if you found it useful and check out our videos and security tips to help keep yourself safe.
Hi and welcome to AGR Technology, my name is Alessio and I maintain this blog aiming to cover all things tech including Windows, macOS, Android and Linux. Thanks for stopping by and I hope you enjoy this website.