Introduction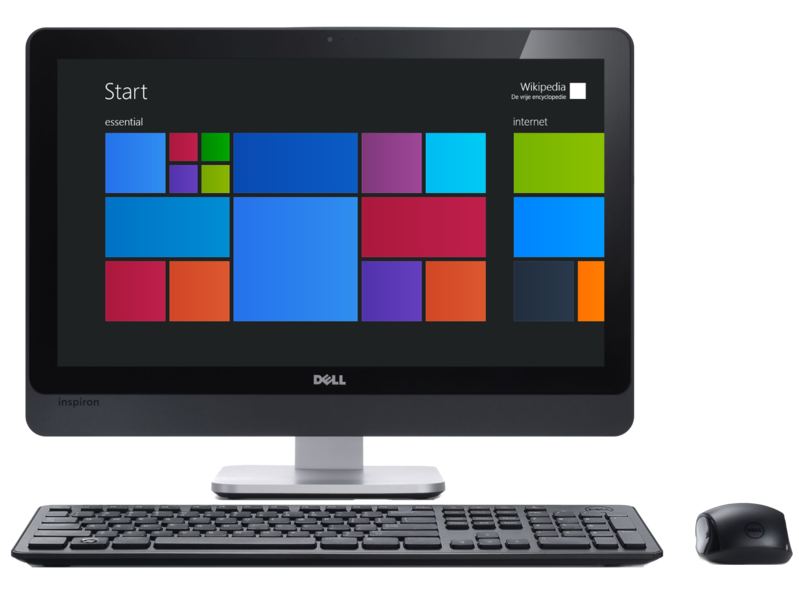 An all-in-one computer is a type of computer which contains the casing of the computer with other hardware components such as the monitor and speakers. An example of an all-in-one computer is Apple's iMac desktop which features a compact design with the monitor alongside a keyboard and mouse without the use of a traditional desktop tower.
Advantages
Some of the advantages of all-one computers include the following:
They often take up less space than a desktop tower
They can sometimes be cheaper than a desktop with a tower
Can be quieter and use less power
Disadvantages
Whilst they offer some advantages they also have some potential drawbacks including:
Reduced performance in comparison to a desktop with a tower
Limited opportunities to upgrade components. This is particularly relevant for gamers who will want to be able to upgrade the CPU, GPU and RAM as newer games come out.
Harder to access components for repairs
Factors to consider
When selecting an all-in-one computer some factors which you may wish to consider may be:
How important is your ability to upgrade parts?
How much money do you wish to spend for a desktop or all-in-one
What kind of computer performance do you require
Conclusion
All up all-in-one computers do have their advantages most notably their smaller size and form-factor however if your a power user or gamer then it is always better to go for a tower for added performance as well as the ability to upgrade later on which will greatly extend the lifespan of your system.
If this page helped you be sure to check out the blog and video areas for more content.
*Image credits
Intel Free Press [CC BY-SA 2.0 (https://creativecommons.org/licenses/by-sa/2.0) or Public domain], via Wikimedia Commons